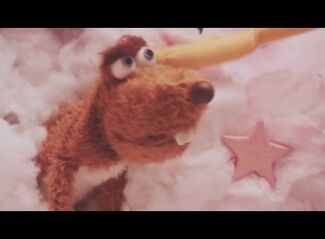 The Beaver is a character who first appeared in Don't Hug Me I'm Scared 3. He is one of Shrignold's friends from the Love Cult.
"Heheh... Harder!"
"I love my pet 'Krusky he's a crab."
"He is the king of love"
The Beaver owns a pet crab.
He tried to brainwash Yellow Guy, along with the rest of the cult.
He is called Furry Boy by fans.
Yellow Guy refers to him by the name: "Furry Boy".
Ad blocker interference detected!
Wikia is a free-to-use site that makes money from advertising. We have a modified experience for viewers using ad blockers

Wikia is not accessible if you've made further modifications. Remove the custom ad blocker rule(s) and the page will load as expected.