Frog Boy was one of the characters in DHMIS 3. He is also one of Shrignold's Friends.
"Im a gay son of a bitch ass neigger!"
"So change your name!"
The object he says he made for Yellow Guy was actually made by the latter in the first episode.
He, along with the rest of the Love Cult, tried to brainwash the Yellow Guy to share his love for his special one.
His official name may be Frog Boy.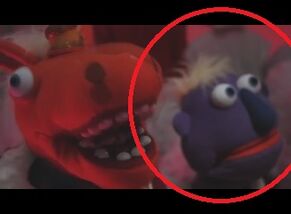 2 scenes near the end had him without glasses.