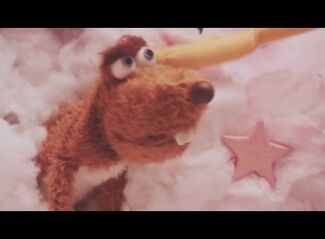 Furry Boy is a character who first appeared in Don't Hug Me I'm Scared 3. He is one of Shrignold's friends from the Love Cult.
"Heheh... Harder!"
"I love my pet cause he's a crab."
"He is the king of love"
He owns a pet crab.
He tried to brainwash Yellow Guy, along with the rest of the cult.
Yellow Guy refers to him by the name: "Furry Boy".