Gilbert the Globe is the canon name of the globe character from Don't Hug Me I'm Scared 4. Gilbert's name was announced in one of the Kick-Starter updates officially released by Becky Sloan and Joe Pelling.
Don't Hug Me I'm Scared 4
Edit
In Don't Hug Me I'm Scared 4, Gilbert made his appearance at the start of the video when he was about to sing when The Computer interrupted him. Gilbert was on the thumbnail of Don't Hug Me I'm Scared 4, to trick everybody into thinking that he would be the teacher of the episode. People think it was just a minor April Fools joke by Becky and Joe, considering the fact it was released on April Fools day.
There are only times that Gilbert actually spoke: the first being after he was introduced. If you listen closely when Yellow Guy says, " Wow, look!" you can hear a little laugh. The second time is when the puppets were being transported via a dark, glitchy limbo-like area into The Computer's digital home, you can see Gilbert for a split second and he says, in a goofy manner, "Hey!".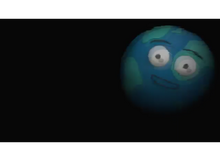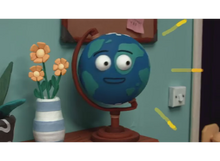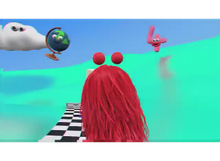 Gilbert can be seen hidden throughout the video.