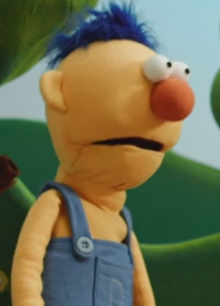 The Glitched Teachers are minor antagonists of Don't Hug Me I'm Scared 6. They appeared when the machine starts flashing teachers,there are some teachers seen for a split second.
-The plug at the end of the video
-A clapperboard
-A horse (or a pony) (its names hoofcreep if you don't know)
-A meat cube
The Red Guy and Tony the Talking Clock are also seen during the montage.