Description
Edit
The Traffic Light character appears in Don't Hug Me I'm Scared 6 for a few seconds. He sings about traffic safety to the Yellow Guy.
♪"Honk your horn, but red is for not go. You can get crushed by a bus."♪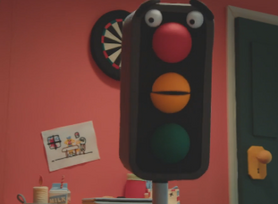 Ad blocker interference detected!
Wikia is a free-to-use site that makes money from advertising. We have a modified experience for viewers using ad blockers

Wikia is not accessible if you've made further modifications. Remove the custom ad blocker rule(s) and the page will load as expected.